Greetings Ward 3 Resident,Hope all the mothers here in Ward 3 had a Happy Mother's Day! We all don't like this random snow. But is great to see the flowers starting to bloom and our state start the process of re-opening slowly but safely as we still combat this COVID-19 pandemic. Unfortunately, the virus is still all around us and will continue to be something we will still have to deal with for the next several months or more. Current COVID-19 totals from the Ohio Department of Health are: 24,777 confirmed case; 4,413 hospitalizations; 1,357 deaths; 209,153 tested; and there are confirmed COVID-19 cases in all 88 counties throughout our state. Here in Cuyahoga County, the current COVID-19 totals from the Cuyahoga County Board of Health are: 1,540 confirmed cases;  age range 1 week to 101 years old for confirmed cases; 104 deaths; and 87-143 confirmed COVID-19 cases for our area in the 44133 zip code. So even as the current stay at home order is lifted come May 29th. Please continue to wear a face-covering or mask in public, use social distancing, and proper hygiene to help eliminate the spread of COVID-19 in our community! Even how tough things have been. I am so proud of how brave, patient, and caring you all have been to help our fellow neighbors and local businesses struggling as a result of COVID-19! Every day there seems to be new COVID-19 news we get bombarded with. So, I wanted to update you on some key COVID-19 news that you should be aware of since my last update and return back to a little more to my normal monthly updates on what is going on in your city government. So apologize this may be longer than my normal updates but just wanted to make sure I keep you in the loop.
Have a great week & Stay Safe!
Dan Langshaw
Ward 3 Councilman
North Royalton City Council
---
COVID-19 Update
Stay Up to Date on COVID-19
Top 4 places to get accurate and 24/7 situational information you need to know in staying safe throughout this emergency are the following resources:
Centers for Disease Control (CDC)
https://www.cdc.gov/coronavirus
State of Ohio & Governor Mike DeWine
https://coronavirus.ohio.gov/wps/portal/gov/covid-19/home
Cuyahoga County Board of Health
https://www.ccbh.net/coronavirus/
City of North Royalton
Website: www.northroyalton.org
Facebook: https://www.facebook.com/CityofNorthRoyaltonOH/
Stay at Home Order EXTENDED to May 29, 2020
On April 30, 2020 the Ohio Department of Health Director Dr. Amy Acton has signed a new order called the "Stay Safe Ohio Order," which is a modified extension of Ohio's previous Stay at Home order. The new order permits certain businesses to reopen if they abide by a list of protocols and is effective until May 29, 2020. You can read the signed order HERE. Other key provisions include:
Individuals are ordered to stay at home unless leaving home to participate in activities, business or operations permitted in the Order.
Gatherings of more than ten people are prohibited, unless participants are members of the same household, family or residence. There are exceptions for weddings, funerals, religious groups, First Amendment protected speech and media activity.
Individuals entering the state of Ohio after a long period of time are asked to self-quarantine for fourteen days.
Elderly people, and those who are sick, are at a higher risk of severe illness from COVID-19 and urged to take additional precautions and stay at home.
COVID-19 FAQs Stay Safe Ohio Order

Unemployment Benefits
Ohioans can apply for unemployment benefits online 24 hours a day, seven days a week, at unemployment.ohio.gov. It is also possible to file by phone at 877-644-6562 or TTY at 888- 642-8203, Monday through Friday 7:00am to 7:00pm, Saturday 9:00am to 5:00pm, and Sunday 9:00am to 1:00pm.
I have gotten some questions this morning about the Pandemic Unemployment Assistance (PUA) in Ohio. I just wanted to share while pre-registration for the PUA program ended on May 5th, The Ohio Department of Job & Family Services will officially begin accepting applications for the PUA program by Monday, May 11. You will be able to apply online at www.unemployment.ohio.gov. For those eligible, PUA benefits will be retroactive to the date you qualified, as early as February 2. The program will provide up to 39 weeks of benefits to many who historically have not qualified for unemployment benefits, such as self-employed workers, 1099 tax filers, part-time workers, and those who lack sufficient work history or minimum weekly hour requirements. Individuals who have exhausted all regular unemployment and any weekly extensions may also be eligible for the program. If you have already signed up for PUA unemployment benefits through the State of Ohio, you will receive an email from the Ohio Department of Job & Family Services to complete your application. If you still need to apply, you will be able to do so by end of the day May 11th by visiting www.unemploymenthelp.ohio.gov/expandedeligibility

Responsible RestartOhio Plan
Governor DeWine has announced the Responsible RestartOhio Plan which aims to protect the health of employees and customers while supporting community efforts to control the spread of COVID-19, and responsibly getting back to work. Phase One of this plan is outlined by the following dates:
May 1, 2020: Medically necessary procedures that do not require an overnight stay in a healthcare facility, or do not require inpatient hospital admission and minimizes use of personal protective equipment, may move forward. This includes regular doctor visits, well-care checks, well-baby visits, out-patient surgeries, imaging procedures, and diagnostic tests. Dental services and veterinary services may also proceed if a safe environment can be established.
May 4, 2020:  Manufacturing, distribution, and construction businesses may reopen if these businesses can meet mandatory safety requirements for customers and employees. Additionally, general office environments may reopen if they can also meet mandatory safety requirements.
May 12, 2020: Consumer retail and services may reopen if these establishments can meet mandatory safety requirements for customers and employees.
Personal care services such as hair salons, barbershops, day spas, nail salons, and tanning facilities may reopen on May 15, 2020. To ensure that these establishments operate in the safest manner possible, Governor DeWine's Personal Services Advisory Group created a detailed list of guidelines and best practices for personal care service providers to follow. The full list of mandatory and recommended best practices can be found at coronaviurs.ohio.gov.
Restaurants and bars in Ohio will be permitted to reopen as follows: Outdoor dining: May 15, 2020 and Dine-in service: May 21, 2020. To ensure that these establishments operate in the safest manner possible, Governor DeWine's Restaurant Advisory Group created a detailed list of guidelines and best practices for restaurant and bar owners to follow. The full list of mandatory and recommended best practices can be found at coronaviurs.ohio.gov.
All businesses must follow general safe business practices as they reopen. Those include requiring face coverings for all employees, and recommending them for clients and customers at all times; conducting daily health assessments or self-evaluations of employees; maintaining good hygiene and social distancing; cleaning and sanitizing workplaces; and limiting capacity to meet social distancing guidelines. The Governor has clarified  that as Ohio's economy begins to reopen, masks will not be mandatory. Wearing face coverings in public is still, however, strongly recommended. Governor DeWine has also stated that individual business owners could still choose to develop a business policy requiring face coverings for customers to enter their facilities. Face coverings would still be mandated for employees unless wearing a face covering is not advisable by a healthcare professional, goes against industry best practices, or is not permitted by federal or state laws and regulations.
Click Here to view Continued Closures such as: Schools and daycares, older adult daycare and senior centers, adult day support or vocational rehabilitation services in group settings, entertainment, recreation, and gyms are all ordered to remain closed due to their increased risk of COVID-19 exposure.
Responsible RestartOhio Website
Responsible Protocols for Businesses
Sector Specific Operating Requirements
Businesses/Employers – COVID-19 Checklist
North Royalton City School District Closed for the Rest of the 2019-2020 School Year
Ohio Governor DeWine has closed schools for the remainder of this academic year. The Governor has not given any plans for the start of the academic year next year yet, which is understandable due to all the factors that are involved in opening up our state again. To allow  teachers additional time to not only close this school year but to begin planning for next year, the North Royalton City School District  will be ending instruction for students on Friday, May 22, 2020, instead of May 29, 2020. Students up through 11th grade will be involved in academic learning and activities through May 22. For seniors, instructional activities will end on Wednesday, May 20, 2020, and senior check-out will occur on May 22, 2020. For more updates from the North Royalton City School District Click Here.

City of North Royalton COVID-19 Update
Beginning Monday, May 4, 2020, some of the City of North Royalton municipal buildings will re-open to the public with modified access. Guidelines, established by the state, will be enforced such as social distancing, facial coverings, etc. The Fire Department and Office on Aging will remain closed to the public.
Click Here for more City COVID-19 Updates
North Royalton Baseball Boosters Cancels 2020 Season Due to COVID-1
North Royalton Ward 3 Neighborhood Buddy Program for COVID-19 
If you are Ward 3 resident who is elderly, lives alone, has a pre-existing condition please consider signing up TODAY to participate in the #NRWard3Buddy Program. The purpose of this program is to establish a "buddy" system in North Royalton Ward 3 to ensure vulnerable and hard-to-reach community members stay connected to COVID-19 related news, food, services, and help keep positive morale to get through the COVID-19 emergency safely. While supplies last every person in the program gets a FREE cloth mask. If you are interested in having a buddy contact me Ward 3 Councilman Dan Langshaw via email at ward3@northroyalton.org, or online at http://www.danlangshaw.com/contact or by phone at 440-785-4240. (Note: Residents not living in Ward 3 who want a buddy will not be turned away).
#MaskUpNRWard3 & #MaskUpNoRo Initiative
The Centers for Disease Control and Prevention (CDC) has recommended that Americans wear cloth face coverings (masks) in public to help slow the spread of COVID-19. This recommendation is being made based on studies that show a significant proportion of people with COVID-19 lack symptoms and can transmit the virus to others in close proximity, through speaking, coughing, sneezing or other means. So in late March of 2020, I launched my  #MaskUpNRWard3 & #MaskUpNoRo Initiative to get as many homade cloth face masks to residents and businesses who urgently need in both Ward 3 and North Royalton Community to eliminate the spread of COVID-19! Because of the help of many amazing volunteers "Mask Angels", generous donations of supplies, and more. Over 1,000 FREE homemade cloth masks have already been given out so far to the elderly, those with high risk conditions to COVID-19, #NRWard3Buddy Program residents, nurses, front line health care workers, nursing homes, residential care facilities for those with developmental disabilities, essential businesses, essential workers, first responders families, and more throughout both Ward 3 and the entire North Royalton community! Wearing a mask on top of other measures like social distancing and proper personal hygiene will help get us hopefully closer to a return back to normal sooner! If you need a mask or like to make a donation of supplies email me North Royalton Ward 3 Councilman Dan Langshaw at ward3@northroyalton.org or call 440-785-4240.
North Royalton Ward 3 COVID-19 (Coronavirus) Website
North Royalton Ward 3 Residents Click Here to view the COVID-19 Ward 3 Updates, alerts, and helpful information including places to get take out, buy masks locally, business assistance, and more.
---
Council Update
Highlights from Council Meetings
Some highlights from the Council Meetings for the month of April. Council approved Ordinance 20-63 that increases the fine from $500 to $1,000 for anyone not stopping for a school bus when they have their stop signal on. I was one of the sponsors of the  this legislation. I am happy that this legislation was unanimously passed.  The number one focus with the legislation is safety. The safety of ensuring our children get to and from school safely. If this legislation helps save even one child's life then it is success. The other part of the legislation is consistency and education. By raising the fine the cities of North Royalton, Broadview Heights, and Brecksville all now will have the exact same laws on the books so as a region we all will be safer. Then come fall the city will partner with the North Royalton School District to do an educational campaign to remind folks of this law, and how to properly stop for school buses and other helpful safety tips. Read More. Council passed Resolution 20-75 encouraging the United States Congress and the Ohio Legislature to enact legislation that will prohibit bond rating companies from down grading  their ratings of municipalities due to conditions caused by COVID-19. Council approved Ordinance 20-76 authorizing the Mayor to accept a grant from the Northeast Ohio Areawide Coordinating Agency's Transportation for Livable Communities Initiative for $100,000 for funding for State Road sidewalks from Memorial Park to Akins Road.
City Budget Cuts Announced
At the May 6th Special City Council Finance Committee Meeting the Mayor proposed about $1.6 million dollars in city budget cuts due to COVID-19. Cuts include; scaling back the 2020 Roads Program by $1 million. Historically the city has invested $1-$2 million in our roads. The three main road repaving projects this year now will be the Swan Lake development, North Akins and Bennett between state Route 82 and Ridge Road. Concrete work will also be performed in the Timber Ridge development; Reducing department operating budgets by 10 percent, saving nearly $302,000; Instituting a hiring freeze for unfilled positions, with the exception of a much-needed building inspector, producing a savings of $254,500; and Taking advantage of the Ohio Public Works Loans deferred payments for our annual loan payment for previous OPWC loans, a savings of $110,000. Read More.
Council Resolution on Re-Opening of the economy of our city and country during the COVID-19
At this past Tuesdays North Royalton City Council Meeting we unanimously approved Resolution 20-78 in support of the Re-Opening of the economy of our city and country during the COVID-19 pandemic and to encourage the continued patience and cooperation of all residents and businesses of the City of North Royalton. To read the full text of the Resolution Click Here.
COVID-19 April Update by Fire Chief Chegan
The city of North Royalton continues to adapt to the new normal in response to the COVID 19  pandemic.  All departments are still practicing social distancing and use of Personal Protective Equipment.  We are staying focused on best practice today and planning for the future.  There still are backorders and shortages of cleaning supplies and PPE but we are still being proactive and trying to stay 30 to 60 days ahead at all times.  We are also planning for the next phase of the State re-opening some of the businesses and what that means for our service as a whole.  With this next phase comes new challenges that we are addressing for each and every department.  Protecting our employees, businesses and residents will be a top priority moving forward with the next phase.
As far as Public Safety,  Police run volume is still down approximately 45%. They are conducting a lot of business by phone and social distancing.  There has been an increase in Domestic violence calls and neighbor disputes though.  The Fire Department run volume was normal in March but down just 15 % in April as of today.  Approximately 45% of are calls are suspected COVID that we are responding to.  We continue to address PPE and are still ahead of the curve in supply, disinfecting and overall COVID procedures. Reporting of COVID cases: Cuyahoga County Board of Health will continue to publish cases by zip code weekly. The Ohio Department of Health will also be posting data on Long term Care Facilities weekly. ODH still posting State/County data daily
If you like to learn more about what is going on in City Council check out the minutes online by Clicking Here
---
City Update
City Service Yard Reopens on May 16th
The Service Yard's Saturday drop-off recycling station, located at 11545 Royalton Road, will reopen to residents beginning May 16th. Hours are 8:00am to 3:00pm on Saturdays only. Residents are asked to unload their own vehicles and adhere to social distancing guidelines keep 6-feet away from others and stay home if ill. Those with questions can call the Service Department at 440-582-3002.


Simple Recycling has Resumed
Simple Recycling has resumed curbside collection of old clothing and fabrics. You can set out your orange bags on your regular trash day, and a Simple Recycling employee will pick it up. If you need more bags or more information about the program, visit their website at www.simplerecycling.com
North Royalton Community Garden Reopens May 9th
The North Royalton Community Garden despite the late start to the planting season, due to COVID-19 will reopen to members on May 9th. All members have been notified and will be abiding by social distancing measures. No more than 10 members working at a time, bringing and using their own tools, only working on their own plots, keeping 6-feet from others, staying home if ill, etc.
Royalton Road Widening (W. 130th Street to York Road) Project Update
The base and intermediate pavement is installed on the south side of Phase 2. Next stage of the Royalton Road Widening project  is to install drive aprons and walks on the south side, as well as remove and replace the north side of Phase 2 pavement. Traffic lights at Spruce Run Drive and Abbey Road were activated as of April 28th with a period of testing for the timing. If you have any concerns, please contact the County at their local field office in North Royalton at 440-628-8300.
Abbey Road Bridge Replacement (over the Ohio Turnpike) Project Update
The Ohio Turnpike and Infrastructure Commission has announced it will be conducting the bridge deck replacement of the Abbey Road Bridge. In order to perform these repairs, Abbey Road is closed at the bridge effective April 1st for a period of approximately four months. The posted detour route is Royalton Road to West 130th Street to Sprague Road.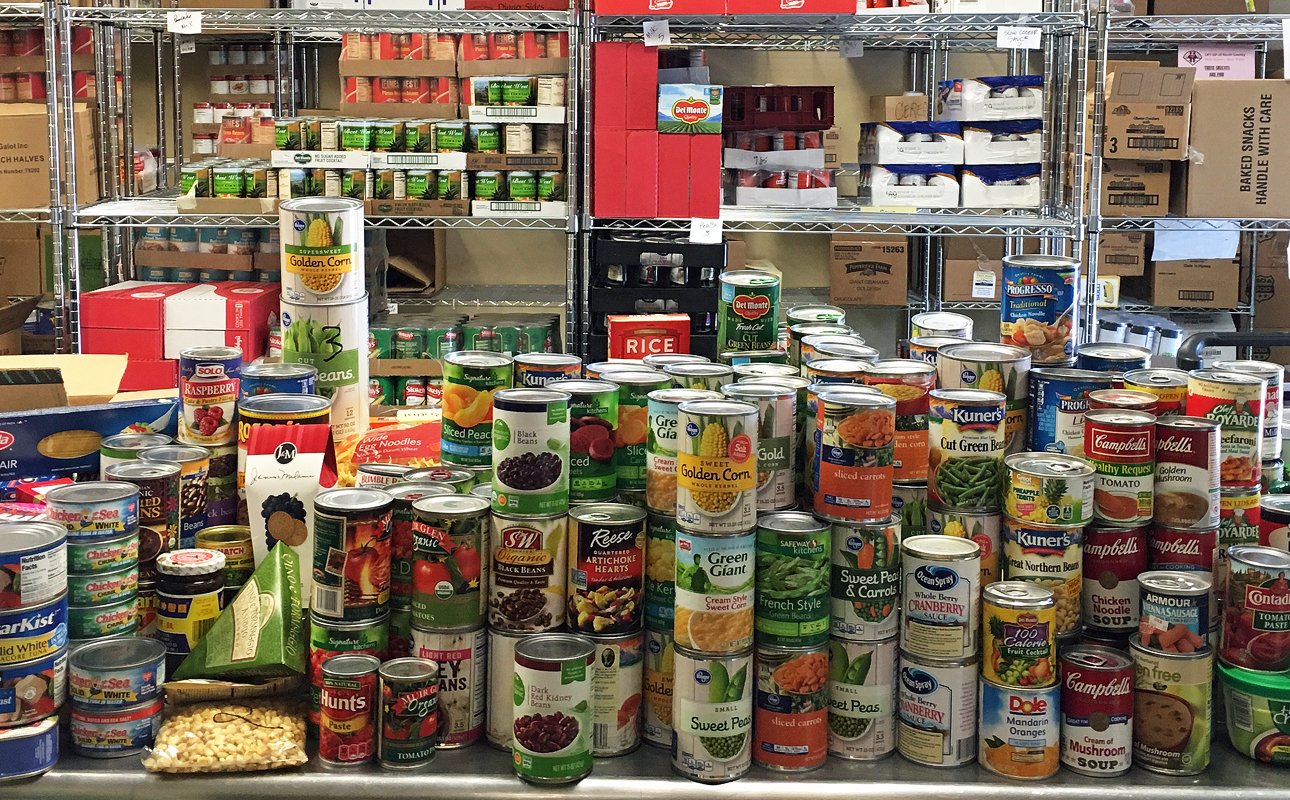 North Royalton Food Bank
The North Royalton Food Bank is reaching out to the community to assist in its efforts to serve those in need as a result of COVID-19. Anyone who would like to give, by donating food or monetary donations, can contact the food bank directly at 440-237-7958, ext. 200. Checks can be mailed to Royal Redeemer Food Pantry, Attention Terri Close, 11680 Royalton Road, North Royalton, OH 44133. The food bank is located at the church via the entrance off Abbey Road, which is closed at the turnpike bridge but is open to church traffic. Non-perishable items sought include: spaghetti noodles and sauce, canned fruit, dry cereal, oatmeal, macaroni and cheese, tuna, Hamburger and Tuna Helper, instant mashed potatoes, canned chicken, beef stew, chunky soups, saltine crackers, Jell-O or pudding, and complete pancake mix, as well as hygiene products and dish soap.
North Royalton Senior Center Update
All Senior Center activities and programs at the North Royalton Senior Center/Human Services are suspended until further notice. The office is available by phone Monday through Friday from 8:0am to 4:00pm. If you have any questions or comments, please feel free to contact the office at 440-582-6333. Please continue to do your part to help stop the spread of COVID-19 by social distancing and following the guidelines of the CDC. For those in need of transportation to medical and grocery shopping, contact Senior Transportation Connection at 216-265-1489 a minimum of three business days in advance before noon or as early as three weeks prior.

US Census
Every community, county and state uses Census data for planning and funding of schools, businesses and other things that benefit citizens. Funding is often allocated based on the population of certain areas. It is everyone's responsibility to get the count right for Ohio. Click Here to learn more about the US Census and more why your participation is so important.
Mayor Announces Permanent Closure to the City Jail in 60 Days
Mayor Larry Antoskiewicz recently announced he plans to close the city jail permanently within the next 60 days or so, due to the costs of running the facility. The closure means 19 communities including our city that have been housing prisoners in the jail will have to look elsewhere. These communities include Brecksville, Broadview Heights, Strongsville, Berea, Highland Hills, Lakewood, Middleburg Heights, North Olmsted, Olmsted Falls, Olmsted Township, Parma Heights and Seven Hills. According to the City's Law Department the Mayor does have the sole authority to close the city jail if he pleases and Council can't stop him. Our City Charter gives the Mayor a lot of power. However the taxpayers of this city have paid for the jail for over 30 years deserve to have an opportunity to better understand the  process on why and if the possible closure of the city jail will impact the community's public safety. This issue did not come up in the this years 2020 city budget nor it past budgets that I can find being an issue. The jail closure is not related to any financial issues due to COVID-19. So I understand why residents who have contacted me about this issue have concerns and I agree more information is needed to better understand what is going on. Read More.
---
Around Ward 3

Bags of Joy Project for North Royalton Elementary School Students
Blossom Hill, a residential care facility for individuals with developmental disabilities here in North Royalton Ward 3, has partnered with me Ward 3 Councilman Dan Langshaw on a project called Bags of Joy (#BagsOfJoyNoRo). Staff members from Blossom Hill and I will donate items for these bags such as chalk, crayons, stickers, little toys, and etc for students at each of the elementary schools in North Royalton if a bag is requested. (Students can be from anywhere in North Royalton and don't have to live in Ward 3). The bags will also include a positive note to the kids saying that we are proud of them and wishing them a great summer. This project is completely voluntary. If a parent would like a bag for their child, then should contact me Councilman Langshaw at ward3@northroyalton.org and request a Bag of Joy. In the email, please include your home address, the elementary school the child attends and first name of the child so each bag can be personalized. Once we get requests and the bags are completed. Blossom Hill Staff will drop off each of these bags at the student's house, and with proper social distancing, as a nice surprise to help them get through this COVID-19 Emergency.

Ward 3 Recycling Tip of the Month
SHRED DAY LOCATION SET. Our next Community Shred Day will be 9:00am to noon, June 27th at Memorial Park, 14600 State Road, North Royalton, Ohio. This event is open to all North Royalton, non-business residents (please make sure you bring proper identification) AT NO COST, and funding is provided through a grant from the Cuyahoga County Solid Waste District. Document destruction services will be provided by Gateway Products Recycling, Inc. All documents are shredded on site, and there is NO LIMIT to how much material you can bring! Acceptable items include financial documents, bank statements, tax returns, credit card statements, expired credit cards, insurance forms and records, junk mail, family records and confidential information. Staples and small paper clips are OK, but items you CANNOT SHRED include: newspapers, phone books, magazines, binders, books, pendaflex folders, food and candy wrappers, waxed paper, photographs, napkins and Styrofoam containers. Protect your identity and our landfills by shredding!
Exterior Property Maintenance Reminder
As your Councilman I get reports from the Building Department on various violations by Ward 3 property owners, which city building inspectors have found during their inspections. A common violation I start to see this time of the year as the weather gets warmer is of non-compliance with Section 660.14(a) (b) (c) (d) of the Codified Ordinances of North Royalton titled "Weeds and Grass". A majority of these are properties that appear to be either vacant or in foreclosure, in which the grass has not been cut or the weeds have become overgrown. Here are some helpful reminders about what property owners are required to do for exterior maintenance of their property. Property owners are required to cut any weeds, grass, underbrush and non-edible grass or woody vegetation in excess of 6 inches. Ensure that any ditches are kept clear of any type of grass, underbrush in excess of 6 inches. Exterior of property areas of all premises and lots shall be kept free of any debris, objects, material or conditions which may create a health, accident or fire hazard. The exterior of every structure or accessory structure including fences, shall be maintained in good repair and all surfaces shall be kept painted. Storing abandoned or junk vehicles on your property is not allowed. If you know of any properties like this in our Ward that may have an issue, please report them to the Building Department at 440-582-3000.
Send In Your Feedback or Invite to an Event
Got an issue you are concerned about? Is there a Homeowner Association Meeting, Condo Association Meeting, Community Organization Meeting, Block Party, or Event that you would like for me attend? Email me your feedback or invite to an event in the ward at ward3@northroyalton.org
---
Upcoming Events
At the March 18, 2020 Council Meeting it was unanimously voted on TO RECESS ALL COMMITTEE MEETING UNTIL FURTHER NOTICE. Click Here to view an updated schedule of what Board or Commission Meetings and or City Council Meetings are still meeting but virtually as approved by the Ohio General Assembly till the COVID-19 Emergency is over. Residents can still attend meetings in person but must wear a face covering or mask inside City Hall or can view City Council Meetings online by Clicking Here.
Special City Council Finance Committee Meeting for the purpose to discuss Budgetary Cuts May 5th at 6:00pm at City Hall.  Click Here  to view agenda.

North Royalton Ward 3 Zoom/Facebook Live Town Hall Meeting on COVID-19
I invite North Royalton Ward 3 residents to join me May 13th at 7:00pm for a Zoom/Facebook Live Town Hall Meeting regarding COVID-19. I want to continue to listen to resident concerns, questions, and feedback to better understand how to best serve you all through this crisis. Join Zoom Meeting at https://us04web.zoom.us/j/9168411434 or join by phone at 312-626-6799 and enter Meeting ID: 916 841 1434 or on my Facebook page at https://www.facebook.com/DanLangshawNR
City Council Meeting May 5th at 7:00pm at City Hall.  Click Here  to view agenda.
North Royalton Community Meal
The upcoming North Royalton Community Meal will be hosted as planned Sunday, May 17th, however, meals, along with a bag of grocery items, will be distributed via drive-thru pickup. The meal is scheduled for 3:00-4:0pm. Participants will enter Saint Albert the Great, located at 6667 Wallings Road, via parking lot A or C and then follow the parking attendant's direction. Everyone will remain in their vehicles with the trunk open. Anyone may participate, no questions asked. The schedule of meals for the remainder of the year is: June 28th, July 26th, August 30th, September 27th, October 25th and November 29th.
City Council Meeting May 19th at 7:00pm at City Hall. Click Here to view agenda.

Memorial Day
Each year the City of North Royalton is joined by the Strongsville VFW Post 3345, which always leads the community in a somber tribute to the military men and women who have lost their lives fighting for our nation's freedoms. This yearly ceremony is marked with speeches explaining the meaning of the observance, a wreath ceremony signifying the cost of freedom and a 21-gun salute in honor of those who have died. Due to the ongoing restrictions regarding COVID-19 surrounding public gatherings, officers and members of the Strongsville VFW will be stopping by to perform only brief ceremonies at the local cemeteries on Memorial Day, Monday, May 25th. VFW officers and a small Honor Guard will briefly visit the North Royalton Cemetery, however, there will be no speeches, only a very short ceremony and final salute by the Honor Guard to memorialize those who sacrificed their lives. The city anticipates a more formal ceremony later in the year when we have greater flexibility in regard to crowds and public gatherings.

Virtual Monthly Coffee with Councilman Dan Langshaw
If you are a constituent living in the North Royalton Ward 3, you are invited to attend my monthly constituent coffee. I hold these coffees in order to stay in touch with fellow residents and listen to their feedback. There is no appointment necessary. Simply stop by and talk to me.
The next coffee will be held on:
When: May 31, 2020
Time: 9:00am-10:00am
Where: ONLINE ONLY on Facebook Live at https://www.facebook.com/DanLangshawNR or on Zoom at https://us04web.zoom.us/j/9168411434
North Royalton Food Bank June Food Distribution
The North Royalton Food Partnership will be distributing a food box June 6th for those in need. Applications will be accepted Monday, May 4th, through Friday, May 22nd. The application process has been restructured, and you will need to apply by calling 440-582-6333 between the hours of 8:00am and 3:00pm. There is no voicemail option, so please be patient and try your call again during those hours. No applications will be taken in person at the North Royalton Office on Aging. When calling, please be prepared and have available the necessary information — household income, household size, current address and telephone number. If you have participated in a food box program in the past, you will still need to re-apply.

2020 Youth Football Season Registration is Open
Registration for the North Royalton Youth Football Association's 2020 season is open. Tackle football is for second-graders through sixth-graders, flag football is for Kindergarten and first-graders and cheer is for Kindergarten through sixth-graders. Register online at www.nryouthfootball.com. Parents can contact the association at nryouthfootball@yahoo.com. In the event the 2020 season is cancelled due to COVID-19, full refunds would be issued immediately.